Kobuleti coastal area
It is a rapidly developing coastal area with a subtropical climate and black sandy beaches in the north of the city. Kobuleti – the area where we have been building our resort – is, therefore, the perfect choice. It is protected by mountains from all sides and the region has a specific microclimate with healthy air.
What makes the site even more unique, is the fact that the sand on the beaches is extremely rich in magnetic rocks. The entire area with magnetic sands stretches along the coast about 50 kilometres between the Supsa and Natanebi rivers.
The area is remarkable for its rich greenery with pine groves releasing beneficial essential oils, clean mountain air, and clear water, in which you can often see dolphins.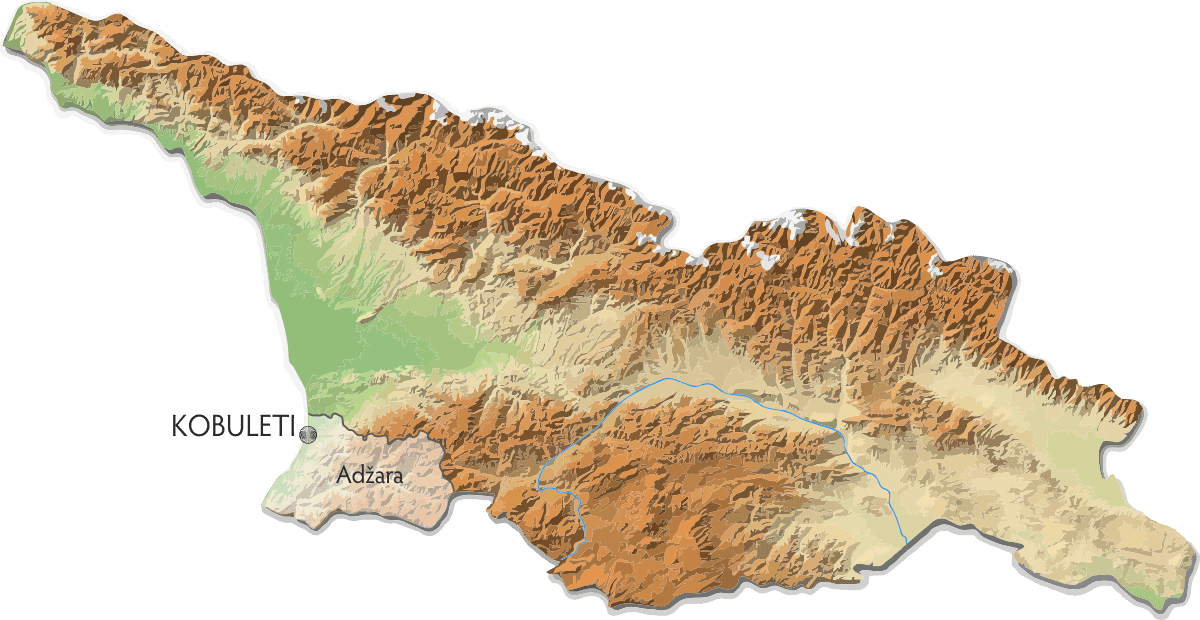 Kobuleti and surroundings
Weather in Kobuleti
The Caucasus barrier protects the whole of Georgia from the cold air from the north, and therefore, the country is largely open to the effects of warm weather and humidity from the Black Sea.
Western Georgia, including Adjara, has humid subtropical weather with heavy rainfall in spring and autumn, mild winters, and a pleasant coastal climate in summer.
In addition, Kobuleti is protected by mountains from all sides and the region has a specific microclimate with healthy air.
Eastern Georgia, on the other hand, is drier and subtropical. Mountains higher than 2000 meters above sea level make a complete exception and excel in typical alpine weather with snow until late spring.
highest average daily temperatures
27,6 °C
august
lowest average night temperatures
4,9 °C
january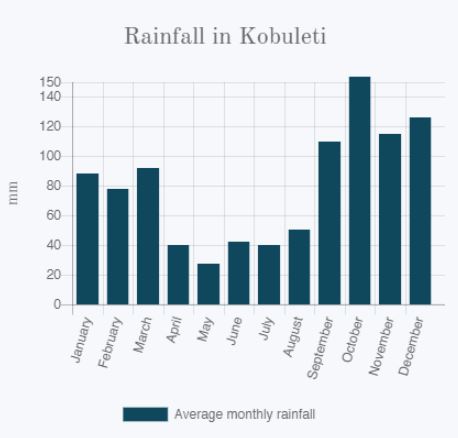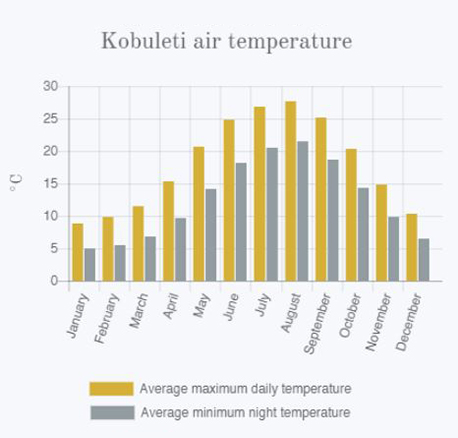 Magnetic sand of the Black Sea beaches
The area of magnetic black sand stretches along the shores of the Black Sea in the Adjara region for about 50 kilometres. The whole area is also notable for its clear water, clean air flowing from the mountains and pine groves releasing beneficial essential oils.
The sand from the beach in front of the Magnetic Beach resort was subjected to laboratory tests in the Czech state laboratory of the Research Institute.

Thanks to its magnetic properties, magnetite has a harmonizing effect on the part of the brain called the hypothalamus.

The action of magnetic fields on the human body improves blood circulation, lymphatic circulation and oxygenation of the body.

The positive effect of magnetism is intensified by sunlight, warm clear water, essential oils from pine groves and clean air.

05

SAND ELSEWHERE IN THE WORLD

Magnetic sands are also found in several other places around the world (Kamchatka, New Zealand, Hawaii, Japan, Tenerife, Iceland, Sevastopol in Ukraine, Bulgaria and northern Turkey).